Digital. Development. Design.
Promerix is a full-service digital marketing agency in Charlotte, NC providing website design, web development and web marketing services to clients all across the United States, Canada and Europe. Originally established in 2005 as a Buffalo, NY website design company, Promerix maintains a strong presence in Western New York while expanding our reach in the Carolinas.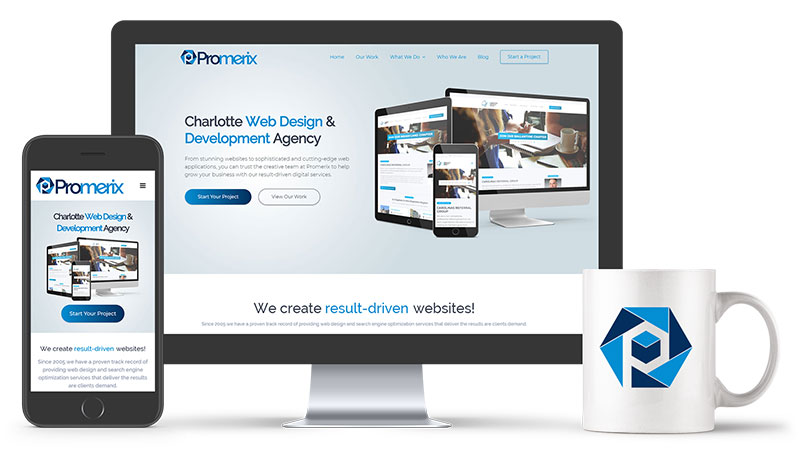 A Proven Process
From start to finish, we partner with our clients using a process and methodology that allows us to deliver result-driven websites and services.
Our Mission is to Deliver
At Promerix our mission is to deliver expetional web services to small and medium size businesses.
Your Digital Partner
Our driving philosophy is to partner with our clients, understand their needs, and work in unison to achieve their business objectives through a properly-planned and developed web presence.
Small Team, Big Results
At Promerix, you'll quickly learn that we place heavy emphasis on quality over quantity. We believe in delivering websites and services that are pixel-perfect and result-driven.
Passion For What We Do
We are passionate about what we do and we apply that passion as well as the highest standards of service to every customer and project.
Our CORE Values
At the heart of everything we do are our CORE values – to be Creative, Open, Responsive and Engaging. Our success is derived from these guiding values.
Are you ready to work with Promerix?