Designing Digital Perfection.
Rooted in fundamental design principles, Promerix intelligently designs websites that convey stories, elicit emotions, and promote user interactions.
By utilizing industry leading methodology, we design pixel-perfect websites for small and medium-sized businesses that engage consumers, convert leads, validate prospects, empower employees and improve operations.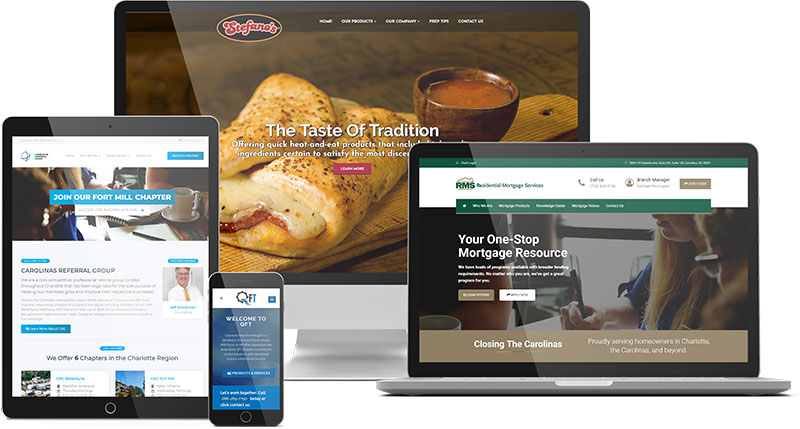 Converting. Engaging. Empowering.
When we say we are results-driven, we mean it. Our success is based on your success.
Design That
Converts
From generating leads to selling products, our websites are designed for your consumers to take the actions you desire.
Design That
Engages
Nothing is more important that gaining and maintaining customers, our websites help you support those valuable relationships.
Design That
Empowers
From custom-designed solutions to third-party integrations, our websites are designed to make your business run better.
Responsive Web Design
Your website should be a dynamic vehicle used by your customers to help you reach your business objects. Our mobile-first design approach ensures you are engaging your customers regardless what device they choose to view your website.
Design is more than just HTML
HTML and CSS go a long way but it's just the beginning with a results-driven website.
UX Design
Learning about your business and your customers allows Promerix to design a user experience that captures the imagination and encourages the individual to become engaged and actionable.
Branding + Identity
Promerix can help you establish a brand identity or we can work within your current guidelines. Your website is the cornerstone of your company's brand and we make sure your digital identity signifies that.
Content Creation + Copywriting
We understand content procurement can be tough, but we can definitely help. From copywriting to images and graphics, Promerix can deliver content that is engaging and search engine optimized.
Custom Integration
While we'd love to custom design all applications tied into your website, we understand this isn't always feasible. Promerix has vast experience in designing websites that require third-party integrations.
Are you ready to work with Promerix?